不時有初涉融資的創業團隊問,聽說找人投資時,有機會被「抄蹺」,那麼該不該要求投資者簽NDA(Non-disclosure Agreement保密協議)?
如果有此擔心,那就請對方簽吧,在香港這是頗常見的舉措,未必招來奇異目光(在矽谷則未必;下文會講)。不過,簽了保密協議就不會被「偷蹺」嗎?
贊成簽保密協議者認為,簽了是多一重保障,一旦對方真的剽竊自己意念,可憑保密協議作出控告甚至索償,對有意抄蹺者起一定阻嚇作用。
但融資經驗較豐富的創業團隊,未必認同這點。原因有二:首先,抄蹺有何難?好意念滿街都是,成功創業的關蹺不是想法,而是執行力;其二,若抄蹺真的發生,一紙保密協議究竟能發揮多大阻嚇作用?
科技界從來不乏抄蹺的例子。遠至個人電腦年代,蘋果的喬布斯聲稱微軟的視窗系統乃抄襲而來,微軟則回敬指,大家都抄自其他人,彼此彼此;近至如今,Facebook不少新功能,都被指稱抄襲至Snapchat,用家亦見怪不怪。即使本地創業圈,也不時出現聲稱被抄蹺的「苦主」。
沒有任何方法可以防止抄蹺發生。不管被抄的,是未發生的意念,抑或已面世的產品。我想不出任何科技,可以有效地使別人抄不到其他初創的蹺(如果有,這倒相當令人好奇啊)。既然如此,初創與其瞻前顧後、畏首畏尾,整日價擔心被抄蹺,不如把精力傾注在做好產品與內容上,儘量拉遠自己和(將來)抄蹺者的距離。
最後,我想起去年曾走訪幾家做出成績的初創和天使投資者,問他們有什麼是「融資不要做的事」。曾在矽谷融資280萬美元的9GAG聯合創辦人Ray冷冷地說:「融資最多餘的是叫投資者簽NDA。」講完。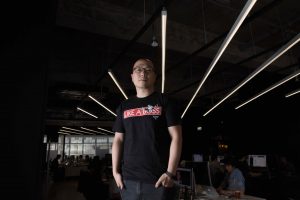 附註:矽谷著名加速器Y Combinator也有在FAQ回答「簽唔簽NDA」的問題:
Will you sign an NDA? How do I know you won't steal my idea?

No, we won't sign an NDA. No venture firm would at this stage. The informal commitment to secrecy on our application form is more than any VC would make.
初創教父Paul Graham對此則有較稍為詳細的解釋,節錄如下:
An idea for a startup, however, is only a beginning. A lot of would-be startup founders think the key to the whole process is the initial idea, and from that point all you have to do is execute. Venture capitalists know better. If you go to VC firms with a brilliant idea that you'll tell them about if they sign a nondisclosure agreement, most will tell you to get lost. That shows how much a mere idea is worth. The market price is less than the inconvenience of signing an NDA.
感謝Ray提供以上附註的資訊。
***
相關舊文:融資不要做的事
此文11月17日刊登於《晴報》專欄「創業群俠傳」